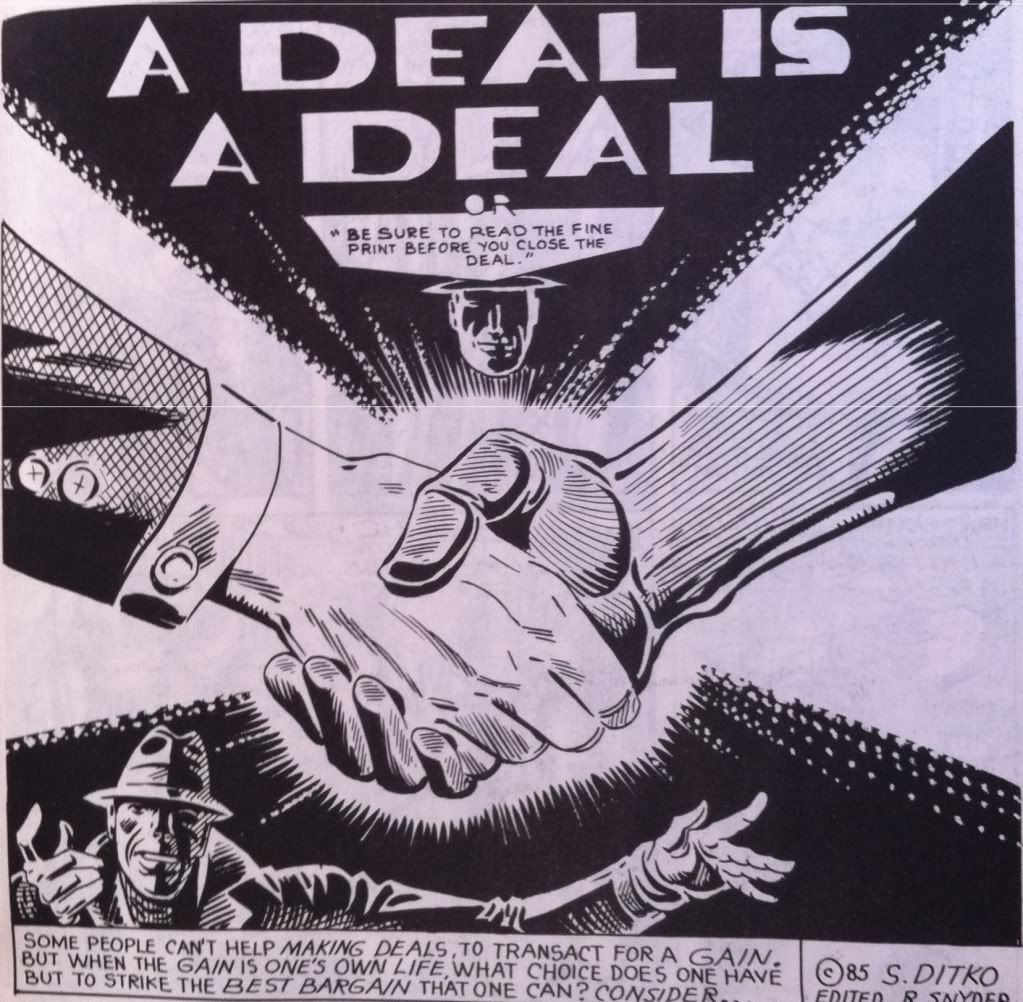 Being a huge Ditko fan and collector I have to share this gem with you. Back in 1986 Renegade press, run by long-term Ditko partner Robin Snyder, released Murder #2 in 1986. Although I am still searching for issue #1 (also featuring a Ditko story) this issue offers a rare glimpse into work of Steve Ditko which was not widely distributed and for the better part forgotten. This work is fantastic, showing that even out of Charlton, DC and Marvel Ditko could still thrive and produce work which is not only is iconic but some of the best we have ever seen. This is a rare glimpse into Ditko's small press work.




The story is titled "A deal is a Deal" depicts the tale of a greedy, heavy headed businessman who will do anything to sell short anybody as long as he gets the better end of the bargain. Until however he is confronted by a devil like figure deep within his conscience who makes a deal with man to grant him extra life for certain material sacrifices - in essence bargaining with the devil. This has dire consequences for the man...which you will have to read to find out. True to Ditko's form the story contains many morals and ethics; teaching readers what is right and what is wrong (there is no grey area, haven't you heard?). Lets have a look at the art which is truly outstanding: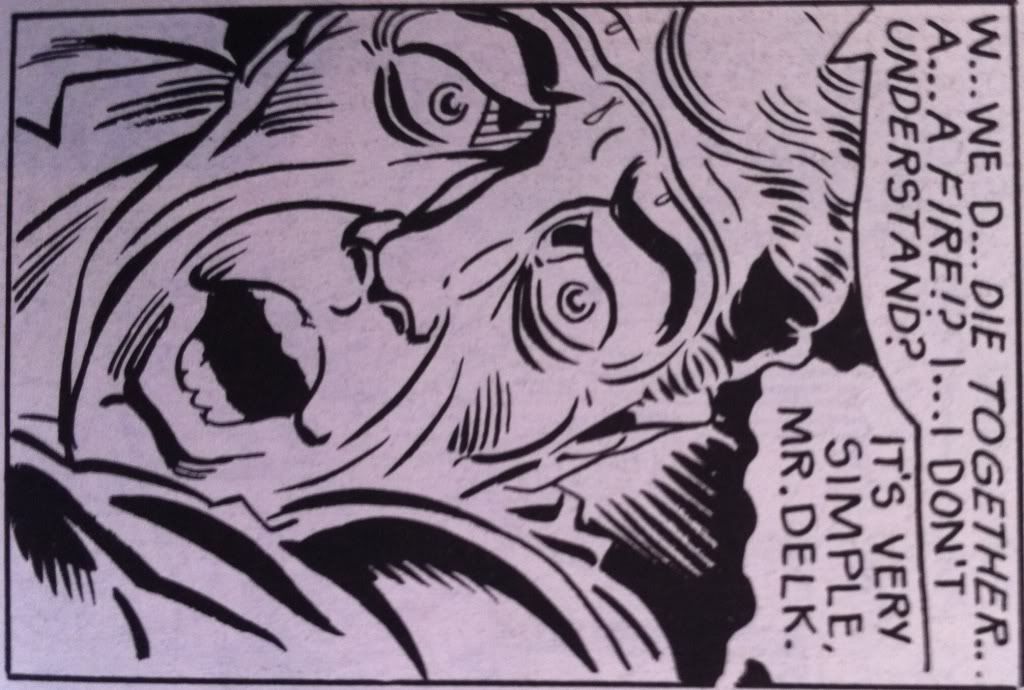 -the crowning jewel of Ditko expressionism;damn he is good at faces! Revealing the true terror within.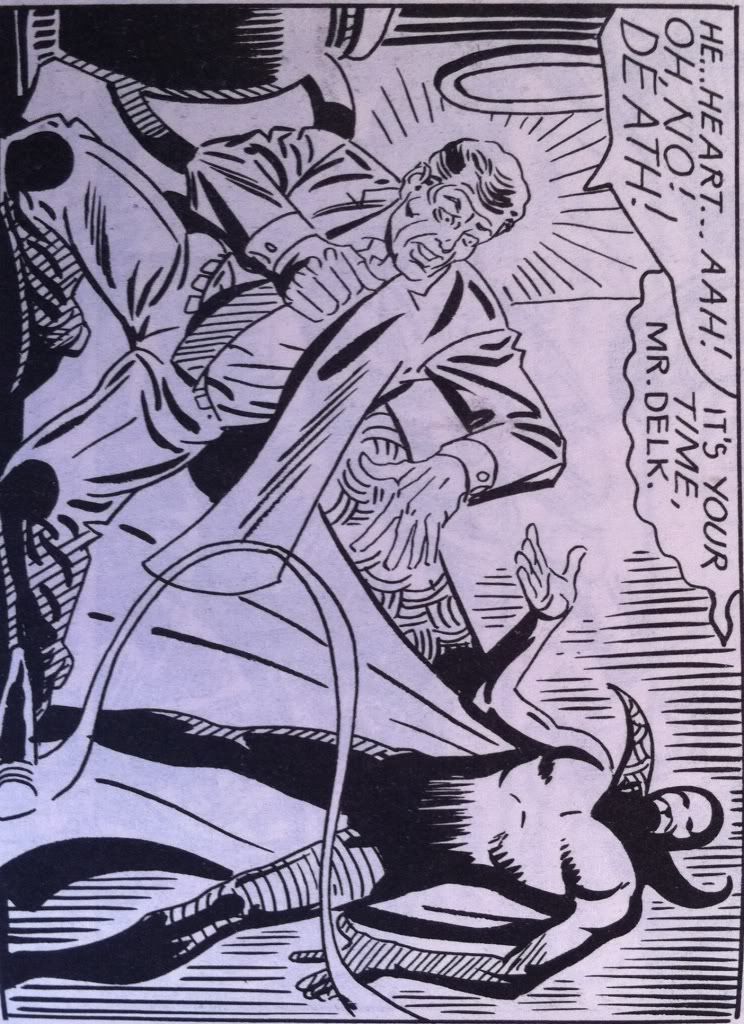 -Head strong business man with the new devil figure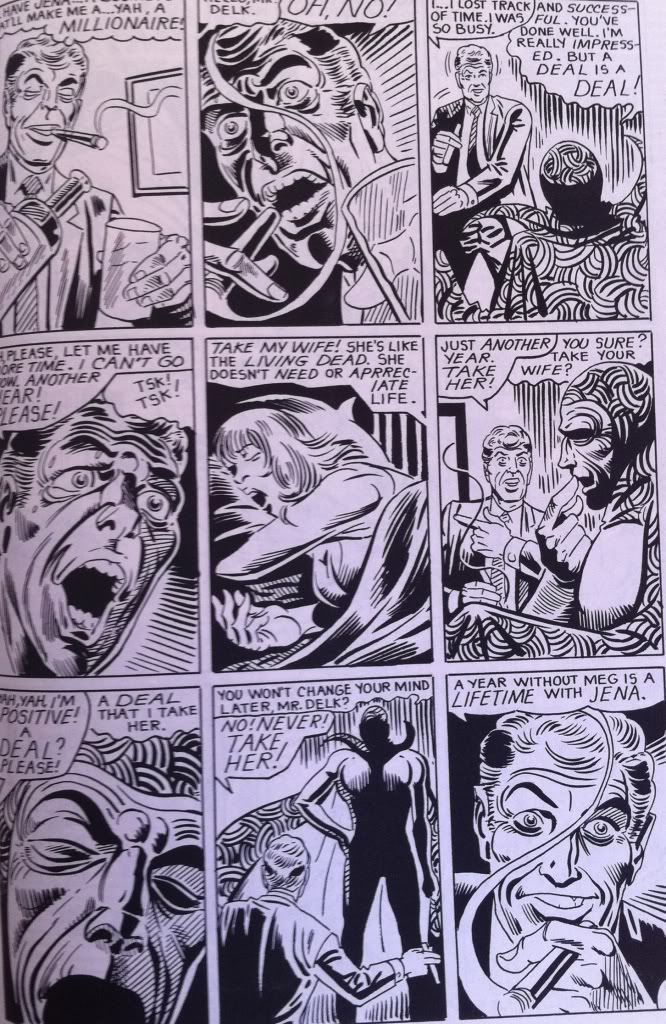 - The most amazing page in the 8-page story, with true Ditkoesque quality through out. Deep, dark, sinister and nervous. With tight claustrophobic panels true to Ditko's nature. Black and white only make this scene better! This page alone is what makes Murder#2 a Ditko to remember.